-The Deluded Informer, Tuesday December 8th-
---
Results of Survey 4:Does Hamburger Helper Really Help?

Well--the people have spoken, loud and clear. Here is a pie chart summarizing the results of our survey on Hamburger Helper. Enjoy!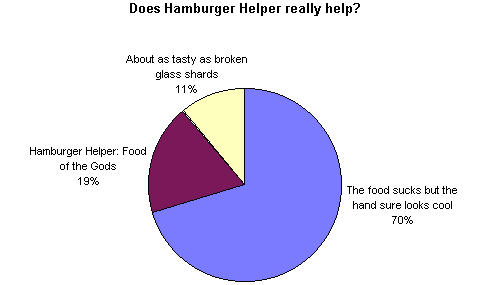 ---
©1998 The Deluded Informer. This is a Satirical publication, published twice a month, intended for humour only. All Rights Reserved.